Reliability has always been one of the main factors when it came to buying a car. Even though the modern consumer mindset dictates changing what you drive every two or three years, there are still a number of people who look at their cars as investments that need to last way more than that. Finding a car that will keep going after it hits the 250,000 miles marker is not too common, but it's definitely not that hard either. There are still a number of models across different market categories, that still deliver this kind of longevity to their owners. Here are 30 new and classic cars that will definitely last more than 250,000 miles.
20. Subaru Forester
When the first Forester was released it immediately became a total hit. The great variety of engines was not the only perk it had to offer, it also supports the so called best 4WD system that is available nowadays. The turbocharger has great variants but the naturally aspired engines proved to last more than 250000 miles with the right diagnostic.
19. Lexus RX350/450h
The Lexus RX350/450h is considered to be the next of one that will be exceptional. There are two available variants on the market a hybrid and a gas and both deserved the positive reputation of both press and consumers to be reliable and safe. It actually stands on the top of the reliable list of its class.
18. Honda Pilot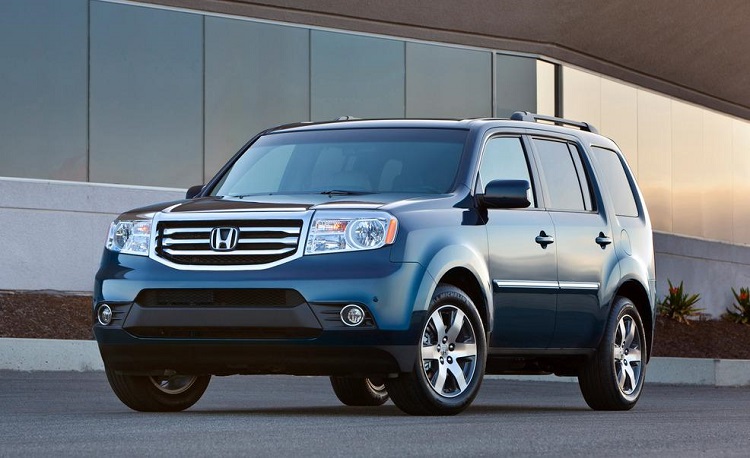 Honda Pilot is in the luxurious segment and not always the lux car could also means that it is reliable. That could also be said about previous Pilots that proved terrible results in mileages. The newly released version promises to bring back the good results but it will take some time before we could confirm that.
17. Honda CR-V
Honda CR-V is a practical crossover that comes with various features and also a reliable engine. One of the greatest examples is the 2.4 liter four-cylinder that could be found in previous models of this car. The Honda CR-V is not that popular due to its repulsive design. In spite of that no one could dispute that it is one of the most reliable cars when it comes to 6 figures on the clock.
16. Toyota Highlander
Toyota Highlander went through various design changes through the years updating the size, offering more space and other new features that made the customer experience better. The one thing that Toyota managed to keep during all these changes is its reliability. The 3.5 liter V6 that was in previous models is the champion that proved to be extremely tough.
15. Toyota 4Runner
Toyota 4Runners comes with all the serious off-road history of that compact SUV. That is the reason it is the preferred choice by most of the off-road and 4×4 fens out there. It also has a great variety of engines that are able to handle that kind of pressure and deliver the expected torque.
14. Ford F-150
Ford F-150 is famous of being the workhorse of America as it was built to be reliable and to last. It could be seen almost everywhere in the United States as an irreplaceable helper for small businesses and ranches. For decades it was the one truck that everyone relied to get the job done with no excuses. With no doubt if F-150 is well managed it could definitely last 250,000 miles.
13. Ford F-250 Super Duty
Almost the same as F-150 but even bigger the F-250 Super Duty is a real monster. All the components that you could find on this truck are designed to handle enormous pressure on a daily basis. From the beginning of the foundation of that type of trucks it was required that they will reach that huge mileage.
12. Chevrolet Silverado 2500HD
Whether at the work site or on the open road, the Silverado 2500HD has the brawn to tackle just about anything. Chevrolet Silverado 2500HD is one of the main Ford-F series competitors. The two brands are sharing the same market and have earned their respect in the United States. The Chevy Silverado 2500HD has many possible configurations to suit any job. There is no doubt that it could last the six figure mileage.
11. GMC Sierra 2500HD
The Sierra 2500 HD shares its chassis with the Chevy Silverado 2500 HD, but it is not wearing work boots as the Silverado. The 2500 HD offers aggressive styling, luxurious interiors, and carlike sophistication. Even though it is not as popular as the Ford or Chevy, Sierra is a very serious truck that could go the extra mile.
10. Toyota Land Cruiser
The Land Cruiser is a world-wide legend, known to be one of the most competent SUVs ever made. They have outstanding body-on-frame design with powerful engines with automatic and full-time four-wheel drive which offers serious off-roading ability. That is absolutely proven for their 4.2 liter diesel units which are preferred especially in Australia and by the UN.
9. Nissan Patrol
The Nissan Patrol engines are considered to be durable with their outstanding off-road capabilities and in general it stands for its great build-in qualities. The Patrol was designed to get you through any off-road terrains. It was definitely not designed to be a daily SUV that you could use to go to the store. The 6 figures on the clock could be reached with no doubt.
8. Dodge Ram Cummins
The comfortable, capable Cummins is a muscular workhorse that quickly became one of the bestselling models in its segment. The engine configurations range between The 5.9 liter turbocharged inline 6, and its 6.7 liter newer version. Both performances are proving it is a tough and serious machine with proper peak horsepower and extra torque. All that combine makes these engines extremely strong.
7. Nissan Titan XD
Its half-ton size and almost-three-quarter-ton capability make the Titan XD the right size for many shoppers. It offers 5.6L V8 petrol engine as a standard which could last hundreds of thousands of miles. A compliant ride means superb long-haul comfort.
6. Toyota Sequoia
Toyota Sequoia has the reputation of extremely reliable and craggy SUV. Its 5.7-liter V-8 drives and the six-speed automatic transmission is the engine that will last and get you through extremes of any kind. All it takes is to keep it maintained well and it will last with no worries over 250,000 miles.
5. Toyota RAV4
RAV4 is Toyota's most popular crossovers that is no in its fourth generation. It is a bestseller that keeps proving its stability and qualities. RAV4 could easily reach and pass 250,000km with a proper and regular maintenance and no extra rush. There are petrol and diesel variation of engines that you could pick from depending on the performance you expect.
4. Chevrolet Silverado 3500HD
The Silverado 3500HD has earned its reputation of one of the most trustworthy trucks that you could buy. The standard engine is a 6.0-liter V-8, but the 6.6-liter Duramax turbo-diesel with 910 lb-ft and the Allison six-speed automatic is the one that will definitely pass more than 250,000 miles. The 3500HD is a gentle giant, with a quiet cabin, smooth ride, and quick steering.
3. Chevrolet Avalanche
A Chevy Suburban with a pickup bed, the Avalanche is a useful, if odd, mix of a full-size pickup and an SUV. Its 5.3-liter V-8 making 320 hp and 335 lb-ft of torque makes it reliable and it also offers a comfort and passenger capacity. For the shopper in need of a jack-of-all-trades vehicle, either generation of this unusual truck should make for a smart choice.
2. Lexus RX 350
The Lexus RX 350 should not fool you with its daring style —it's still the plush-riding crossover it's always been, but a technological leap forward from its segment-defining predecessor. It offers two configurations a 295-hp V-6, eight-speed automatic and front-drive are standard and all-wheel drive is optional. This popular midsize luxury crossover SUV is also a candidate that could hit the 250,000 mileage.
1. GMC Yukon XL
The GMC Yukon XL proves to be capable and handsome at the same time but it is most of a ll a multitasking machine. They offer seating for up to eight, a maximum tow rating of 8100 pounds, and optional four-wheel drive. A 355-hp 5.3-liter V-8 and six-speed automatic powers SLE and SLT trims; the chrome-laden, leather-lined Denali offers near-Escalade levels of luxury and gets a 420-hp 6.2-liter V-8 and an eight-speed automatic. Now all that could definitely last thousand if miles.